Quality Control
Quality Control

1.Raw material quality control:
We are using U.S. / Japan/Germany import high quality raw materials such as rubber, 100% food-grade silicone raw materials are to provide business ROHS/FDA/LFGB proof materials such as to us, and we expect that by MIL 105 E combined with raw materials IQC inspection requirements for inspection, comply with the requirements can be used!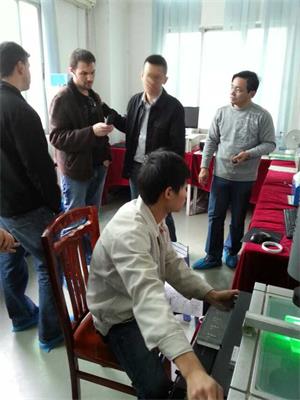 2.The production process and product quality control shipment:
A.Each product any production process requirements must be written and form of approved "process work instruction" (MI), to ensure that employees are calling for the production according to the MI.
B.Production process, by production workers to confirm sample products, according to standard of appearance and overall requirements executive 100% full inspection, as well as the IPQC inspection according to the requirements for different stages in the process of product implementation inspection!
C.After finished products processing to product packaging professional QC root tree "product inspection work instruction" to product implementation batch smoke (FQC), qualified to packing.
D.Before the shipment, professional QC root tree "product inspection work instruction" to product implementation eventually sampling check (OQC), qualified qualified \ mark and stick "ROHS" label, etc, hand in a finished product storehouse after Treasury executive to deliver goods!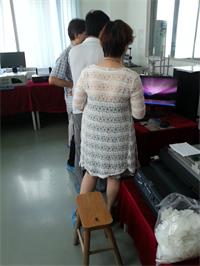 3.Quality corrective and continuous improvement:
A.When the product in the process of production or happened after shipment quality problem, the company will immediately by the quality led in conjunction with production departments such as engineering of quality problem for group discussion and analysis, and form "unqualified to improve analysis report" or "corrective and preventive measures report", and will these problems feedback to related departments to improve supervision verification and reply to the customer.
B.The company will be regularly or irregularly form on the quality of the related with the discussion of the technology to improve products and related project operation, improve the management level, a greater level of ascension company and meet customer requirements.