Company News
Which kind of silicone bib and cloth is better? What material bib is more suitable?
Publish Date: 2019-10-10 Click: 2813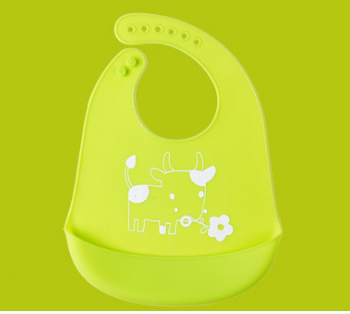 We often see a baby eating, under the neck is always a bib, its role is to prevent soup or saliva flow to clothes. Some parents will use handkerchiefs as Bibs for their babies. Some parents will make a bib by themselves. Whether they buy or make a bib by themselves, they must choose good fabrics.
Which kind of bib is better, silicone bib or cloth? The Bib usually has two layers. The front cloth is usually made of pure cotton and bamboo fibers, and the back of the bib is made of towel or TPU waterproof layer. The baby's Bib should be made of silica gel as far as possible, so it won't hurt the baby's skin and is safe and environmentally friendly.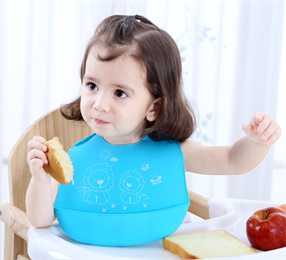 Baby's bib is a practical ornament tied to the baby's collar, which plays the role of catching saliva or food soup. In the old days, children's Bibs were mostly lined with three or four layers of fine cloth with silk face to make cross petals or plum blossoms. They were worn around the neck and shoulders. One petal was wet and easy to turn, and the other was easy to use.
Therefore, in the suburbs of Tianjin there was a common name of "turning the neck". The Bib products on the market are vest-style, also have blouse-style, some neck adjustable size, suitable for babies across the month. Baby silcone bib, generally using pure cotton materials, breathable, soft, comfortable, water absorption is good, baby drinking, eating, saliva do not have to worry about wetting clothes. Some of them are designed with viscose, which makes them more convenient to wear.