Company News
USSE Silicone Bib: Baby's New Partner for Eating, When is the best time to use it?
Publish Date: 2019-04-03 Click: 394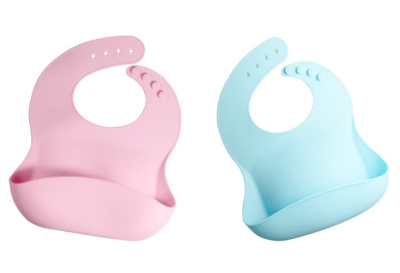 Usually after 6 months, the baby can gradually begin to eat some supplementary food. As for what supplementary food the baby can eat, you can see about clothes, tables, residues on the floor or stains. Do you know your baby's new partner for dinner, the silica gel bib? If you're upset about this, it's time to add a new food partner for your child, a new baby eating partner's silicone bib. When the baby starts to eat supplementary food, it often eats small clothes with food everywhere.
It is impossible for the mother to always change clothes for the baby, especially after winter. At this time, the bike came in handy! Nowadays, there are many kinds and styles of Bibs on the market. In terms of material, there are cotton cloth, TPU, silica gel and so on. The shape is also varied. The size is really dazzling. Young novice BMW is often entangled. How old is the bib made of silica gel suitable for babies?
Early use of silicone Bibs may lead to the development of babies, because when a baby is young, heavy things on his shoulders are harmful to the development of babies. In fact, it's better to use a silica gel bib in your first year or so. Why? Everyone also knows that babies are small when they are young. They are afraid of being hurt by falling and bumping in their hands. Of course, when babies are clever and have small minds to think about, their bodies grow up gradually before they can use silica gel bibs. After the baby starts to add supplementary food, the mothers will feel more tired.
This is because almost every meal when the baby eats is like a car accident scene - body, clothes, dining chairs and even the ground, there will be food residues. The trouble of cleaning and cleaning is very annoying for the mother. To avoid this problem, we can prepare leak-proof silicone Bibs for the baby and exercise the baby to eat healthily. Food also makes mothers feel more comfortable.
silicone baby products: www.hcsilicone.com
silicone baby bibs: www.hcsilicone.cn
For more information,
please login in: http://www.hcsilicone.com/articles/info.html
Skype:caiyuan991