Company News
Are you still looking for silicone cleaning glove with scrubber?
Publish Date: 2018-11-28 Click: 178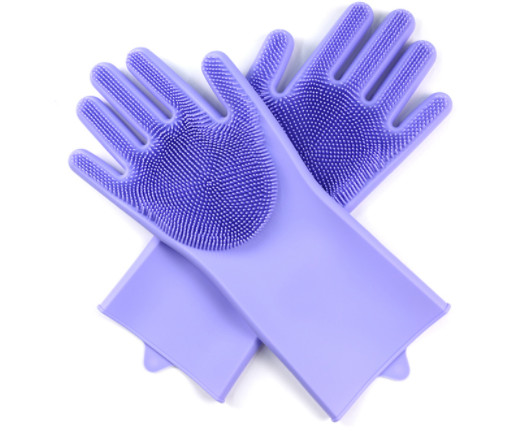 If you are looking for an extra-cool and exciting kitchen gift, then you will love our cute and unique design USSE silicone cleaning glove with scrubber,that Brush Dishes Gloves. Both mitts are elastic and customized for your right and left hand to increase efficiency. A Perfect Christmas Family Gift
silicone dishwashing gloves tensile deformation without tear. Our magic scrubbing cleaning gloves(1 Pair)can be used for kitchen, care for pet hair(just like pet grooming glove), washing dishes,fruit&vegetable cleaning,removing wardrobe dust,and washing the car.Perfect brush tool for cleaning hard-to-reach areas.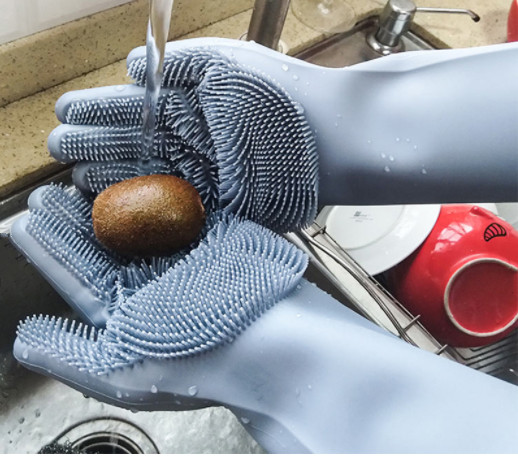 Made of high-quality and food grade silicone,our upgraded soft cleaning gloves with the feature of light weight ergonomic design.Take it to clean anywhere with ease.Speedy natural drying,No Bacteria,No Deformation,No Residue. BPA-Free,FDA-Approved,LFGB Standard.Use creative brush gloves instead of your old ones to clean your kitchen and home.
Silicone cleaning gloves with scrubber can withstand temperatures up to 320°F/160°C.Super easy to clean,better yet,it supports machine washable.Naturally antibacterial since it is not porous like regular sponges and cloths are.With silicone dish scrubbers,no more stinky bacteria-laden sponges!
Used as silicone oven gloves below 320℉ - Insulated cleaning gloves.
Used as pet bathing gloves/pet grooming gloves - Better massage effect.
Used to clean vegetables and fruits.